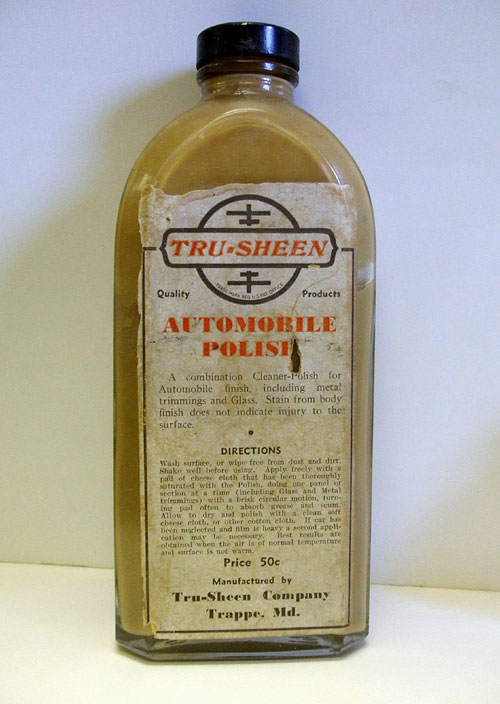 A bottle of Tru-Sheen automobile polish (courtesy of Gretchen Seymour). The Tru-Sheen Company, Trappe, Md. was probably just a local label attached to products made elsewhere. Does anyone know anything about this Trappe enterprise? It probably dates from the 1930s or '40s.


---
Other Tru-Sheen Products (click the image to view).......




Better
Shave





Fly Spray

Please use your
browser's "Back" Button
to return to this page.