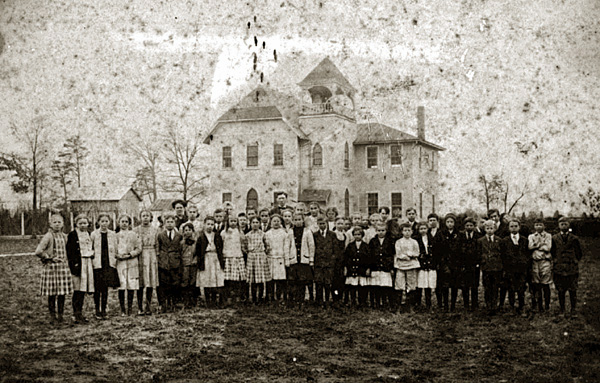 Trappe High School circa 1915. In those days, public schools were divided into three levels. the Primary School (which for Trappe kids was in another building shown in photo #617), the Grammar School and the High School both of which had classes in this building. These are presumably the Grammar School classes.

This building was built in 1870 and was torn down after the new high school building was built in 1922 on the same lot.

This is a cabinet photograph taken by town photographer James T. Mullikin. Its companion photo which shows the older High School children is photo #601.