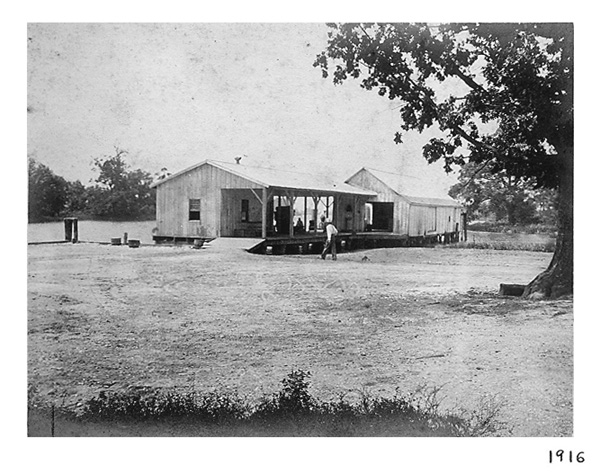 Trappe was once served by several steamboat landings, the closest being Trappe Wharf, now called Trappe Landing, about 1.5 miles down Island Creek Neck Rd. The shallow water at the head of what is now named La Trappe Creek limited access by larger boats and the channel had to be dredged frequently.
Schooners, bugeyes, skipjacks and steamboats were an important form of transportation for passengers, grain and supplies. In the days before automobiles, good roads and bridges, the Chesapeake Bay and its creeks and rivers served as the highways and super highways carrying passengers and freight almost anywhere. Trappe residents could hop on a steamboat for a day trip to Baltimore almost as easily as we can get there now.
Long after the steamboats and schooners disappeared, it served the Trappe Landing Grain Co. from the 1940s to the early 1970s where farmers sold their corn and wheat. The grain was stored in large silos (see photo 417). In the 1970s, the silos were moved by helicopter to a new location just north of town on Rt. 50. Dickerson Boat Builders operated at Trappe Landing for some years and now it is a marina.
Helen Berry remembered that in the 1890s, Trappe boys were initiated by being unexpectedly shoved off the wharf into the steamboat channel and either had to learn how to swim quickly or else be rescued by the others and laughed at. Novices brought up a handful of mud to prove they had touched bottom.