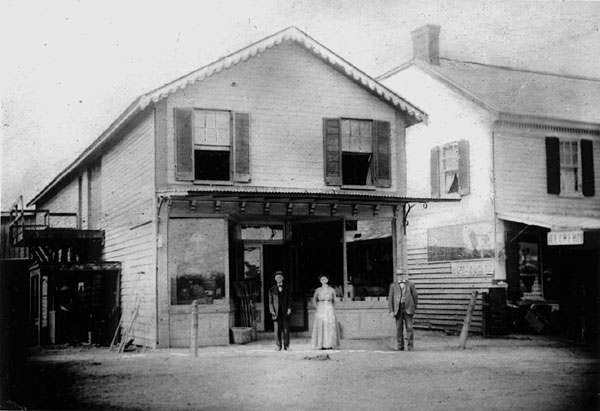 After Powell's store on Main St. (see photo 106) was destroyed in the 1911 fire (see photo of item 308 and also post cards 27 and 28 in the Post Card Gallery), it reopened on Maple Ave. near the downtown intersection. Presumably it's the Powells who are posing in front of their new location. In the 1930s and early '40s, it was Campbell Hughletts "beer garden" then Henry Barnes sold antiques and refinished furniture there in the '50s and 60s. The building was remodeled into apartments around 1970.
On the corner of the building to the right is nailed a Coca-Cola advertising sign and the sign on the awning reads "ICE CREAM". Photo taken after the 1911 fire."





postcard #27





postcard #28





Item #310
Gallery 3

Please use your
browser's "Back" Button
to return to this page.