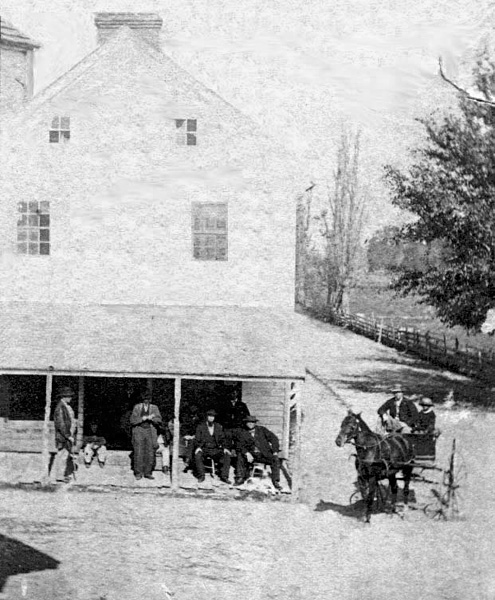 The n.w. corner of the downtown intersection in the early 1870s. John K. Caulk is rounding the corner onto what would be Maple Ave. The horse is the same horse hitched to his buggy in photo #701 [ Gallery 7].
The image is a c.d.v. used mainly for portraits, so an outside scene on one is unusual. A dealer in antique photographs identified it as a style used in the early 1870s.
The building shown was replaced by a very similar building which was the one that burned in the 1911 fire. The building that is there now (2006) was built shortly after the fire.