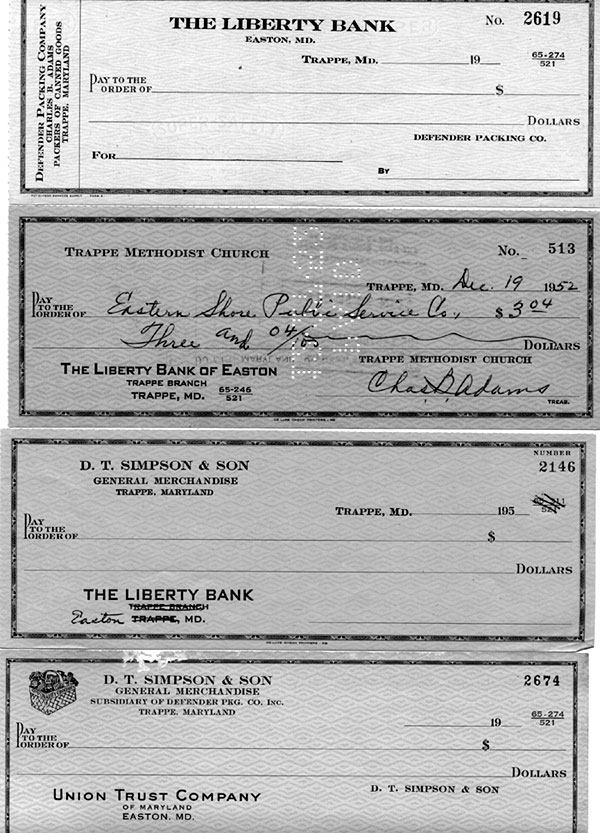 The State Bank of Trappe became the Liberty Bank, and later Union Trust Company.
Defender Packing Company, Charles B. Adams, Packers of Canned Goods, Trappe, Md. (Before 1962 when Defender Packing Co. incorporated.)
Trappe Methodist Church, from 1952
D. T. Simpson & Son, from the 1950s
D. T. Simpson & Son General Merchandise, Subsidiary of Defender Packing Co. Inc., Trappe, Md. (from 1960s - after 1962) The Liberty Bank had become Union Trust Company by this time.