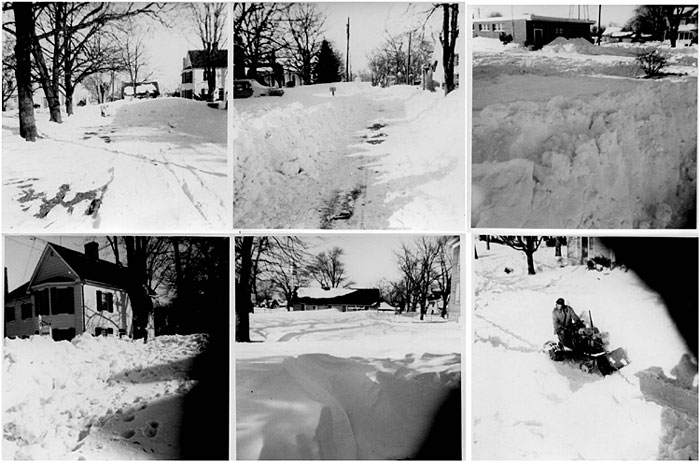 The blizzard of Jan. 30-31, 1966 dropped up to 25 inches of snow on Talbot Co.

Some Trappe snow scenery:
Top row: left to tight: 2915 Main St. Nellie Kemp's house and antique shop; Main St. looking west, Episcopal church on left; Post Office.
Bottom Row left to right: 2915 Main St; parish house behind Episcopal church; heavy machinery near 2927 Main St.

Photos courtesy of Mr. and Mrs. Richard Morton.