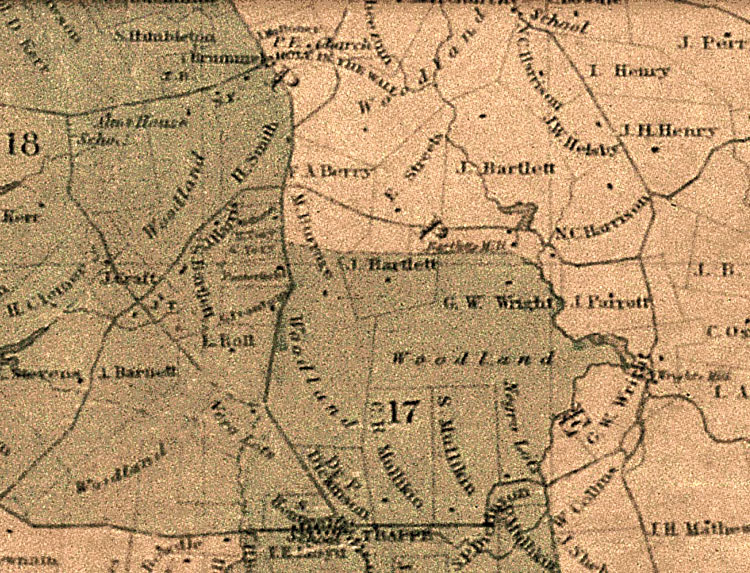 White Marsh area: the picturesque ruins of old White Marsh Church (originally named St. Peter's Church) can be seen just east of Rt. 50 near Hambleton. There was a church here in the 1660s, but the ruins are probably from a 1750 brick addition which burned in 1897.
The village of Hole in the Wall was on the main road to Oxford and dates from the 1700s. It probably got its name from a famous tavern by that name in England. Unfortunately, it was renamed Hambleton in 1873 after a local politician. About a quarter of a mile west of Hambleton is the site of one of the first charity schools in the country. It was established by Rev. Bacon of St. Peter's Church in 1755 to provide a Christian education to poor whites and slaves. In the 1780s, the school was discontinued and the building became the county Almshouse. The building fell into ruins in the 1950s and is long gone.
Landing Neck was named after Lloyd's Landing on the Choptank River. The ruins of Wrights Mill can be seen on Wright's Mill Rd. A mill was operating on that site for well over 100 years.