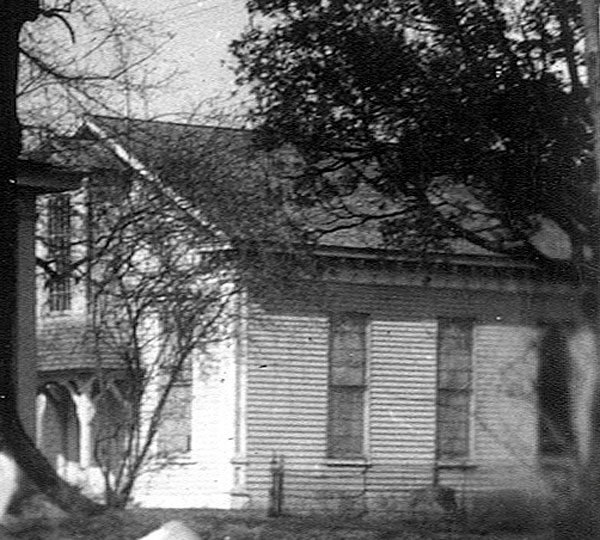 Trinity Methodist Episcopal South (Trappe) circa 1946

The history of Methodism in Trappe runs parallel to that of American Methodism, and is marked by divisions, and a re-uniting. Prior to 1850 a Methodist Protestant Church was established, and in 1866 a Methodist Episcopal Church South, came into being. Then with the uniting conference of 1939, the Methodist people of this community absolved their differences and once more became a united congregation.

The 173rd Anniversary of Trappe Methodist Church 1781 - 1954, Anniversary Services September 12, 1954, by J.G. Stapleton, Minister.
After the re-uniting of the of the northern and southern churches services were moved to the Lebanon (northern) church. Shortly before this picture was was taken a violent storm toppled the steeple, which was never replaced. The Trinity building was later sold and subsequently destroyed by fire on Feb. 26, 1954. A private home now exists on this site.

Photo above courtesy of Ormond Adams
---




Southern ch.
fire 1954





Southern ch.
stained glass
windows....




Southern ch.
chandelier

Please use your
browser's "Back" Button
to return to this page.