| | | |
| --- | --- | --- |
| | | Please scroll right to view entire image → → → |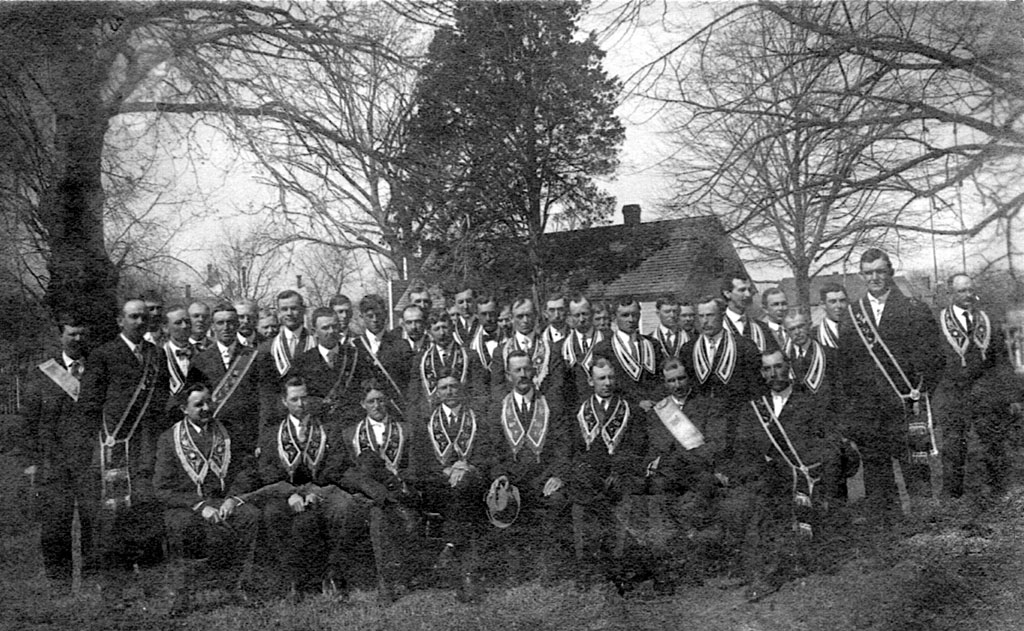 Trappe's Odd Fellows circa 1915. Photo [above] courtesy Genevieve Townsend.

Front: Dr. William Seymour; Harvey Slaughter; Norman Matthews; Will Bartlett; -?; Dr. Joseph Ross; -?; -?.

2nd row: -?; Sam Barnes; -?; Denny Marshall; Edward Merrick; Hilton Cryer; Jim Tarbutton; Linnie Jenkins; Capt. Sam Townsend

1. Bowdle Highley- with long nose behind Denny Marshall 2. Gene Slaughter behind Ed Merrick alongside of tree 3. John Haddaway- bro. to Rhoda Coburn and Emily V. Slaughter? peeking between Hilton Cryer and unidentified person 4. Howard Tarbutton between Hilton Cryer and Jim Tarbutton 5. John Slaughter- tall man behind Jim Tarbutton 6. Rob Dawson next to John Slaughter 7. Walter Slaughter next to Rob Dawson

Odd Fellows met in upper floor of D. T. Simpson store in Trappe, Md. Yard of Dickinson house in background with what would be Trappešs old post office building.
---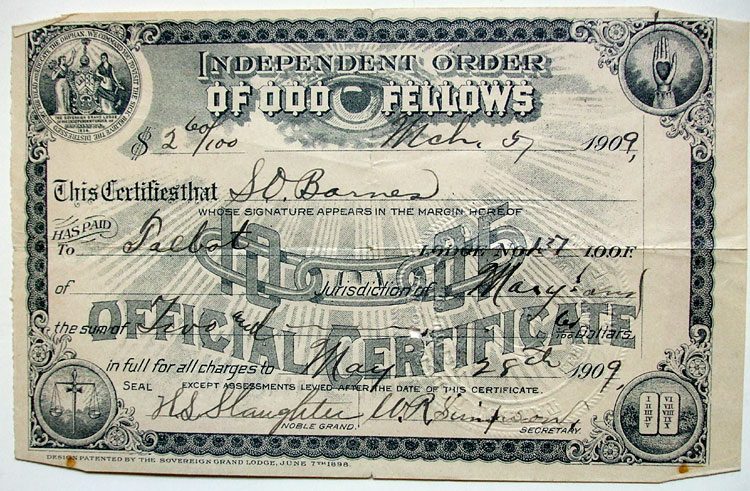 This certifies that on March 5, 1909 S.O. Barnes paid his membership dues of $2.60 for the Independent Order of Odd Fellows. These fraternal organizations were once very popular but many local branches like this one disappeared after W.W. II. The Trappe Odd Fellows met in the little building at the foot of the Dickinson house. Photo [above] Courtesy Gretchen Seymour.