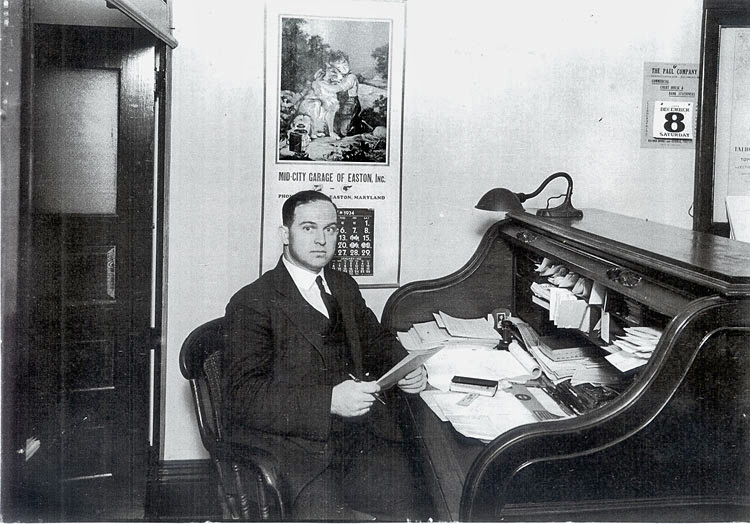 Charles B. Adams, Sr., a life-long Trappe resident, cannery operator, and sometimes Republican politician, was elected Treasurer of Talbot County in December 1930. Mr. Adams is shown in this 1934 photograph working at his roll-top desk in the Treasurer's office located in the Talbot County Courthouse. He served two consecutive terms leaving office in 1938. During his campaign, Mr. Adams said that he was not looking for a lifetime position and did not to run for a third term.
The 1934 calendar on the wall is an advertisement from Mid-City Garage of Easton, Inc. Mid-City was a Buick and Pontiac dealer located on Harrison Street, next to the Tidewater Inn in what is now an Easton municipal parking lot.
Photo courtesy of Charles B. Adams, Jr.